no bloggin, but lots of knitting!
Yes, I have been lazy about my blog. I apologize.
First, have you ever seen a cotton field before harvesting?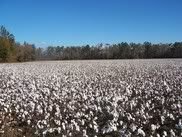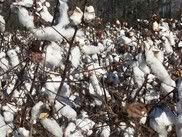 These fields are on the way to my Mama's house. I love driving by them. It is so pretty. We picked one cotton boll and we are soaking the seeds to see if they will germinate. Why? I really don't know. But we thought it would be fun.

The house: We now have cabinets!


We are SUPPOSED to close on the 23rd. Very convenient, isn't it? But I am insisting that we have my family to my place for Christmas. I won't want to leave my new house!!

Baba is really growing up. Here he is with his daddy, putting in a new floor for his Aunt Suzie. She was very happy with it!!


Now, knitting content! I have been working feverishly on gifts! I have completed two scarves for my friends, as well as one for my sis, mom, and MIL. MIL is also getting a pair of socks. Finished the yoga mat bag for SIL. Halfway through silk garden beanie for BIL, halfway through a hat for friend at work. Oh, finished a scarf for other SIL. Have the front and back knitted for the Woody sweater from Debbie Bliss's Junior knits, for my buddy. He would also like a wristband from the new SnB Nation.

here are some of the gifts:


A pile of scarves.... and I still have more to knit....


SIL yoga bag, with MY rowan Biggie Print scarf


scarf for friend, first of two socks knitted from my SP's yarn!


the pieces to buddy's sweater, with two unfinished hats on top!


Buddy thought they all felt so nice he wanted to sleep with them!


Last but not least- baba was so good at Church nursery they gave him stars!




Have a great week everyone!