What is more important? Clothes, or yarn?
THIS is the yarn in my closet.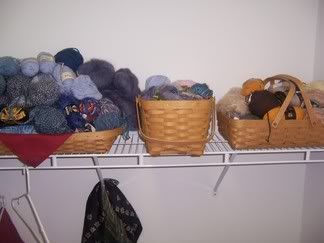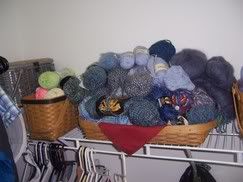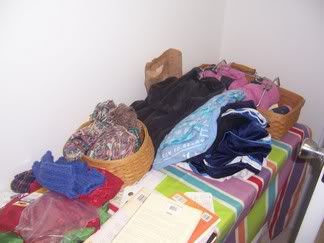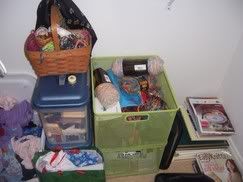 These are the clothes in my closet.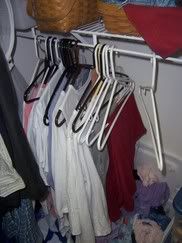 This makes me realize the following:
1) I have way too much blue yarn.
2) I have become a stasher.
3) I must be incredibly unstylish if these are the only clothes I own.
4) I better knit faster because I promised hubby I will buy NO MORE yarn until this stash is incredibly smaller!

I leave you with a picture from my first playdate in the new house- my girlfriend Laura, eddie, who was born the day before my baba, and the hat I made for him for CHRISTmas!!