I love life!
Things are so beautiful. These guys visit me for breakfast and dinner: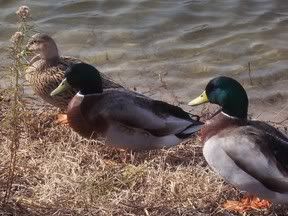 There are 4 male and one female, mallards. They get closer to me every day. There are also some hooded mergansers in the pond, but they don't come over to eat yet. They seem a lot more timid than the mallards. There are also about 10-15 white herons here in the morning, as well as a large gray one. The canada geese come later in the morning, but they leave before the ducks dinnertime. I found out today, that last year they pulled 2 four foot gators out of the other pond here. Makes me real glad we are putting up a fence!!

I also saw a sweet little bluebird hanging out in my yard.


Once we get the fence put up, I am going to put up a bluebird box. They are my favorite bird- each time I see one it is like a blessing from the Lord!

Here is what I am working on now: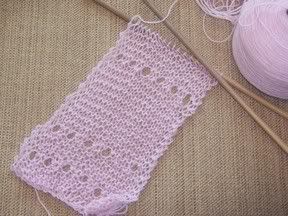 It is the airy lace scarf in Last Minute Knitted Gifts. I am making it for my sister because she is most likely going to have her thyroid removed. I am worried about it because mine ended up being cancerous. But anyways, I am going to knit her some little scarves to cover up her incision when she goes to work. There is a little triangle scarf in that book that I think I will make for her too.

I also (gulp) joined the Flower Basket Shawl redux. I must be crazy, but it is so pretty and I have the yarn already and I am tired of solid knitting- I want to do lace! So, this will probably be a bit of a challenge for me...

Here is the sign we hung by our front door....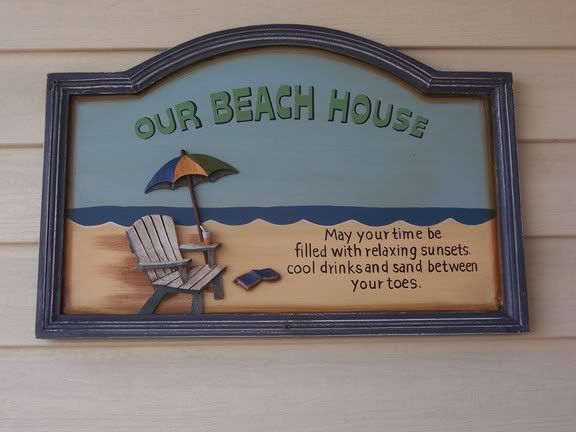 We have knitting night tonight, I am so excited. It is so nice to just sit and knit with other women!! Will tell you about it next time!