Something new
A new bunny! Actually, she is 3 years old. Her name is cinnamon, but I call her cinnamon bun! She is a mini rex, and she is Buddy's rabbit. We just got her a few days ago, and she is getting used to us, and us to her. She is a really sweet bunny. She likes to be petted, especially around her ears. She grunts when you feed her (I think it is her way of saying thanks!)

Here she is having her breakfast: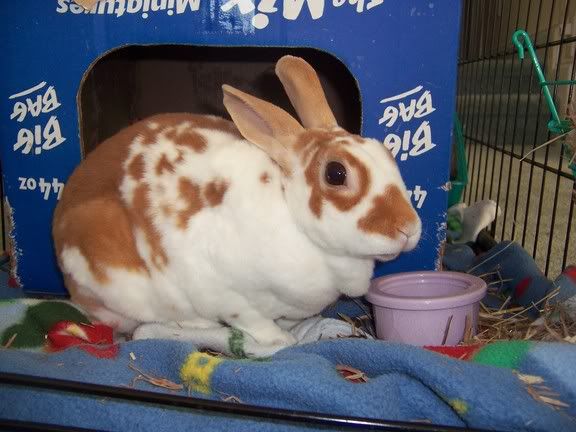 What else is new? Not much. I have been thinking about getting my hair cut. But as soon as you start thinking that, your hair starts behaving, doesn't it? THat's what mine always does. So here is what I woke up to this morning: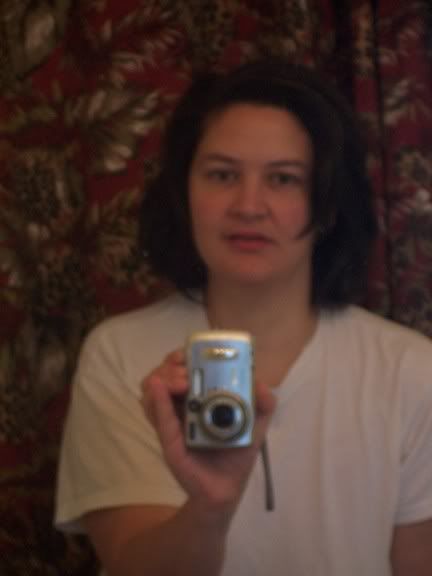 I probably couldn't have made it look better. Also, notice the little flush to my cheeks? That is what happens after working 12 hr shifts. The masks I use in the OR sort of glue to your cheeks and bridge of your nose. By the end of a shift, my skin gets a little irritated. But the next day, I look like I have a very natural blush going!

I can't bore you with my knitting today. I am STUCK on my FBS, I have to keep frogging and re-knitting. I think I am missing something around the 18th row and my stitch count gets a bit screwed up. I started unknitting row by row last night to try to find my problem. Wish me luck because I am getting tired of knitting the same thing over and over again without any progress!!