Crappy Valentine's Day!
Haha, that typo was intentional! That is what I said to my hubbie when we went to bed Monday. Why? Buddy is driving us nuts! It seems like he is trying to be a teenager before his time....

Actually, it was a pretty nice V.Day for me. I woke up to a very sweet card on the counter, leaning against these:


These are the two first roses for my garden! I had a Princess Diana at the old house, but I ended up not bringing her because she seemed not so hardy and I don't think she would have made the transplant. So now I have a very hardy looking one, along with a new rose- Ronald Reagan. It looks very pretty so I will be anxious to see how it does in my garden.

Phil's valentine is tommorrow- I am taking him out for dinner to our favorite Italian restaurant, Luigi's. It is owned by a man who moved here from italy and the food reminds me of my family's cooking. It is SO good.

I have made lots of progress on Marilyn- see?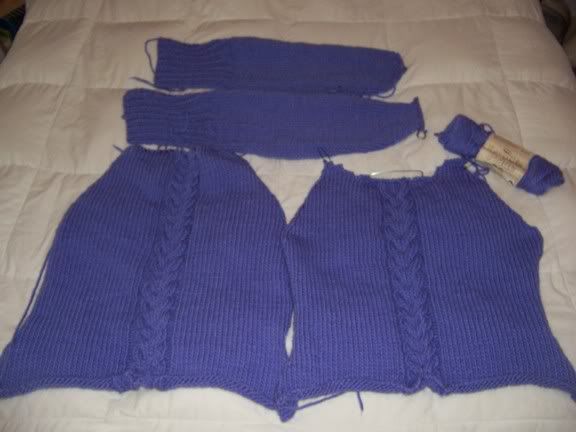 I finished the front last night, up to the seaming and knitting the neck. I am hoping I can wear her to our dinner! Then, I need to knit up Klaralund. I am hoping to finish it rather quickly, since it is an easy knit. My next sweater after that is one from Jaeger, Elsie, which is gorgeous. I got luxury tweed in a beautiful pink and I can't wait to start her! Here is a pic of her:


Here is George enjoying his Valentine gift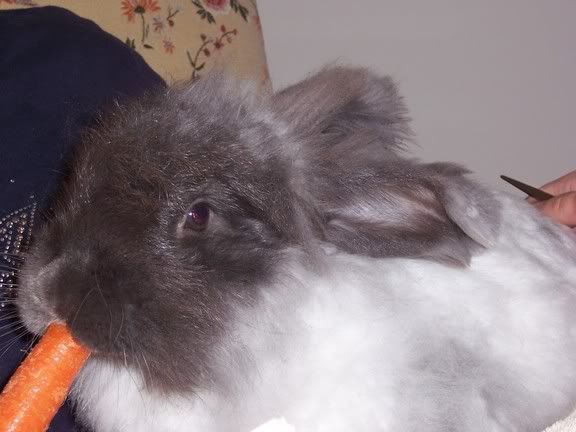 I hope everyone out in blogland had a good Valentine's day. It seems more and more people are getting hit with the flu. I did find out this helpful piece of info, even if it was too late for me. If you think you have the flu, your doctor can do a nasal swab to test for it. They can give you Tamiflu to treat it and it will make you feel much better within about a day. Hopefully though, you will not need to use this info!! Lynne is starting to feel sick( I am hoping it's not the flu) so stop by and wish her well!